Wow, I can't believe last August was the last time I used my DSLR to take concert photos. In any case, I was happy to have the chance to do so again twice this past week!
Friday night, I went to see my friend Felipe perform with Pauchi Sazaki from Peru: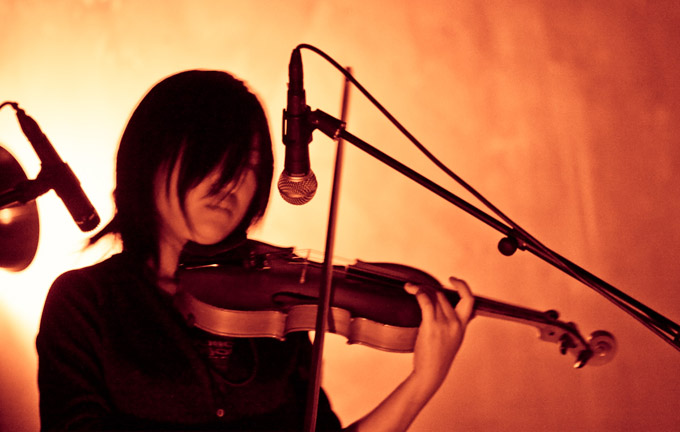 Pauchi is an experimental violinist who puts on a very eclectic live show using pedals to loop her various instruments and sounds. My favorite part is when she looped her own giggling, and it was super creepy, like something you might hear in a haunted house. Here are the rest of my photos from her show.
Earlier in the week, I saw a friend's friend's friends' band, The Matinees. They kept introducing friends from other bands to play with them just about every song! Here's one of their friends helping out on the cello: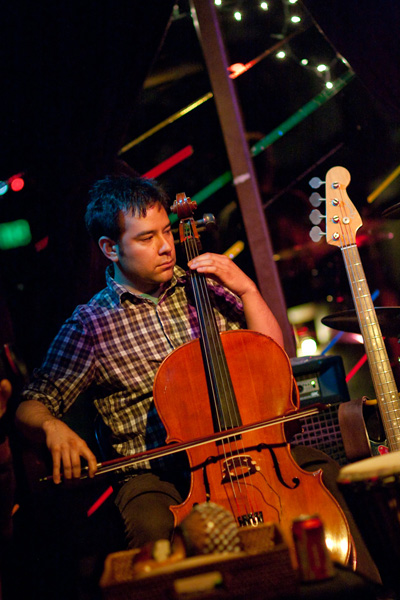 I like how the colored streamers taped onto the window behind them give the scene sort of a meteor shower look.
And here is an adoring fan, watching them play: (Okay, actually a painting on the wall. :P)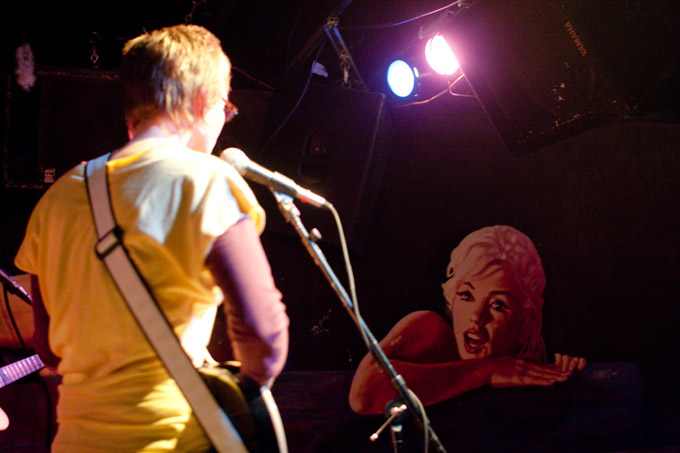 Here are the rest of my Matinees photos.