Lucy on the Grass: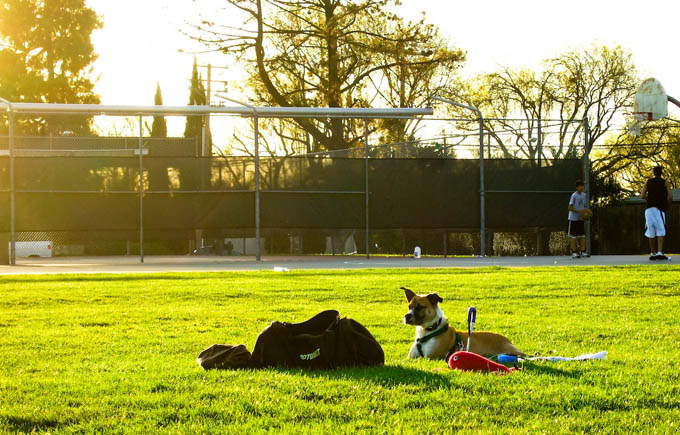 I played softball with some friends this afternoon while their dog chilled out on the grass.
I loved how this Cars playset contained a video game controller and big screen TV for Lightning McQueen to play with in his downtime:
And finally, "Ming and Ping":
I saw this bizarre electronic music act last week. They had a bunch of people dancing around in Peking Opera outfits, but this was the lead singer.
I wasn't so much into the music, but I liked how "Ming" claimed that the guy on the video screen behind him was his identical twin brother "Ping", when it was clearly a pre-recorded video of himself. They would sometimes sing together, and other times they would banter with each other.