The Yes Go's were up before Scarab: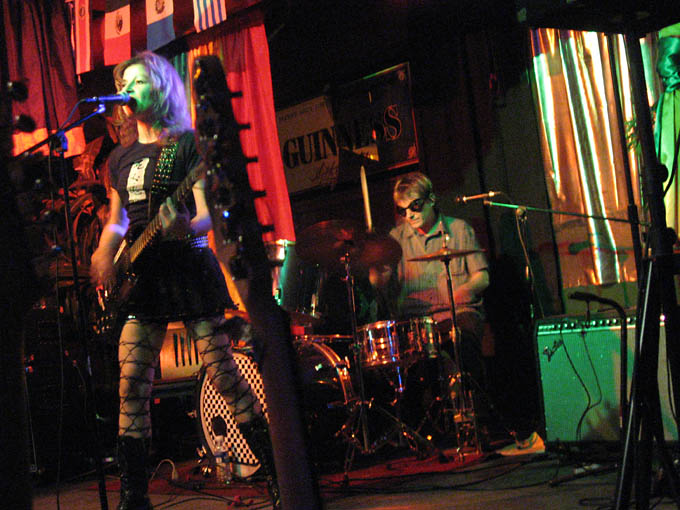 The TV was playing that Doors movie, but with a really terrible signal causing lots of scan lines that made everything look really freaky: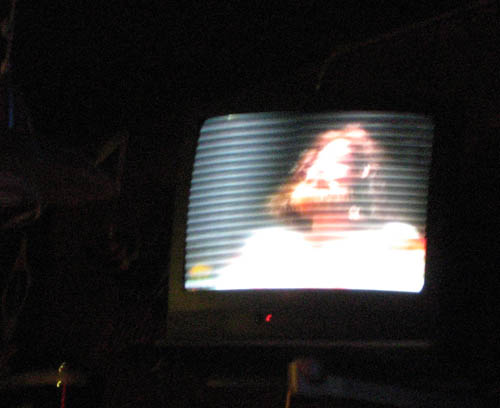 DJ Chika was spinning some awesome alt. hip-hop: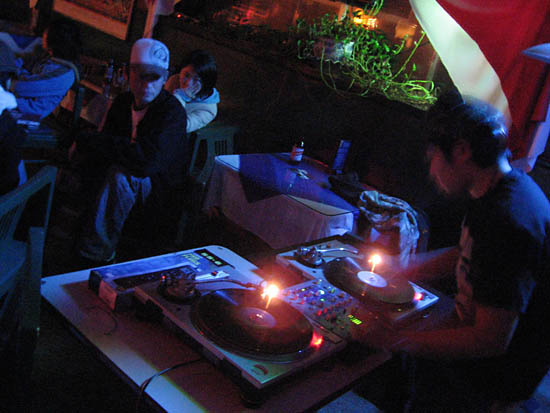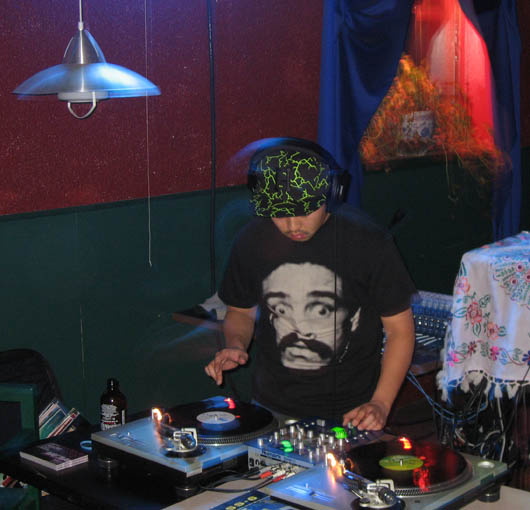 Some badass standing in the back: ;)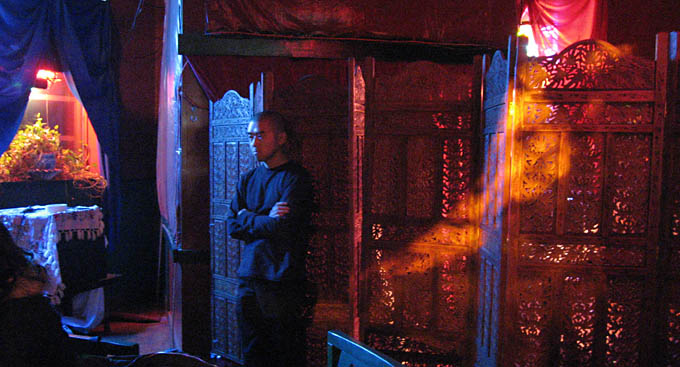 (Hm. Now that I look at it some more, those light patterns make it look like he's having flaming flatulence. :D)
"Scarab has finally been spotted."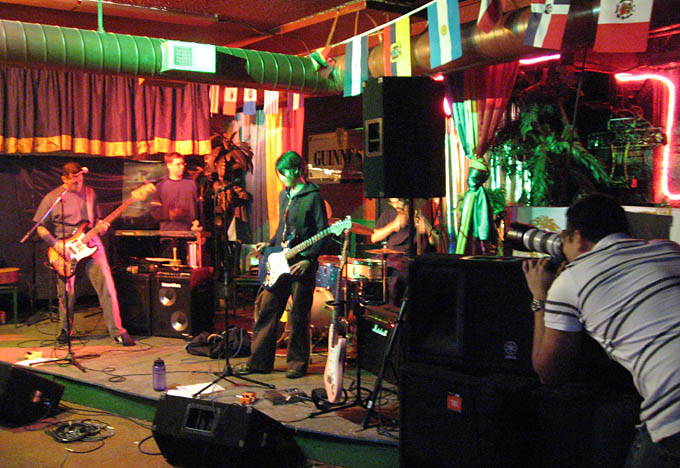 (I'm jealous of people with bigger lenses than me. :P)
Angry: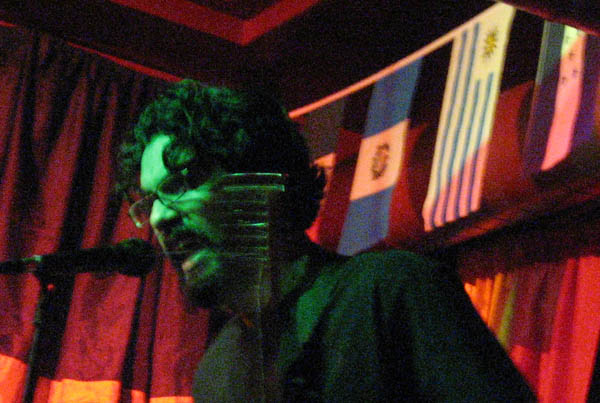 Apparently Felipe yells a lot: ;)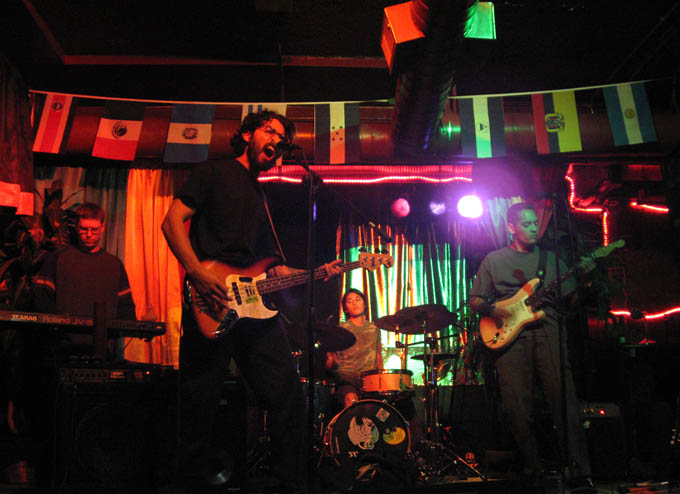 Emoting: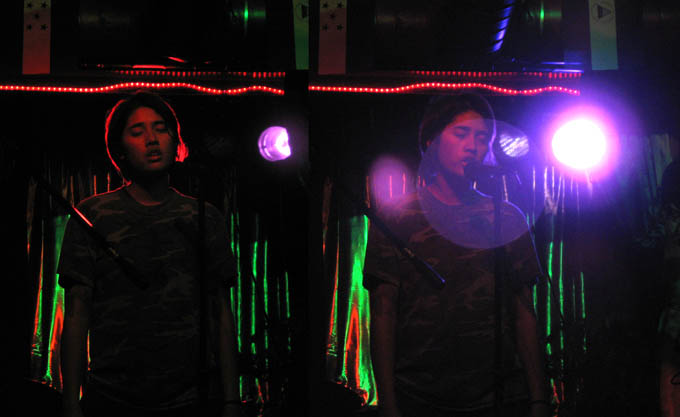 Scarab is for lovers: