Pictures from the show that I made the flyer for. :)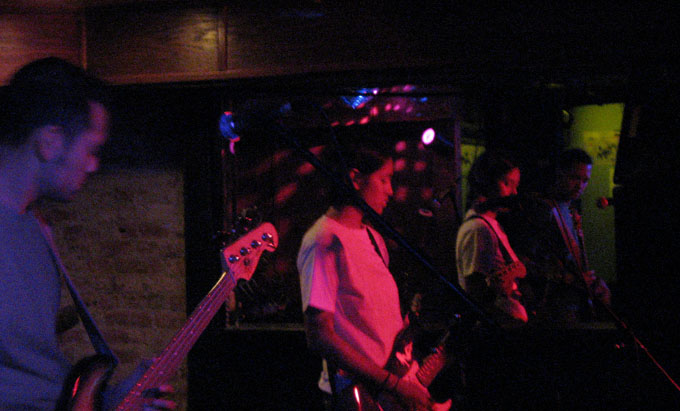 "Four Skelchies"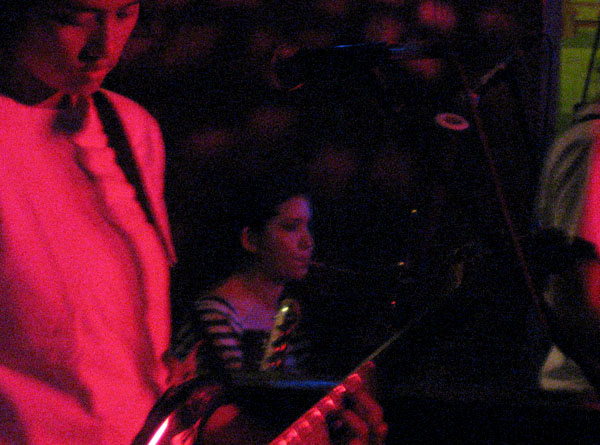 A glimpse of Lisa.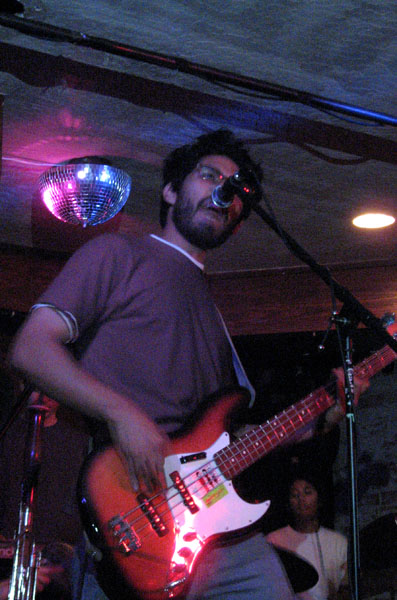 Felipe, larger than life!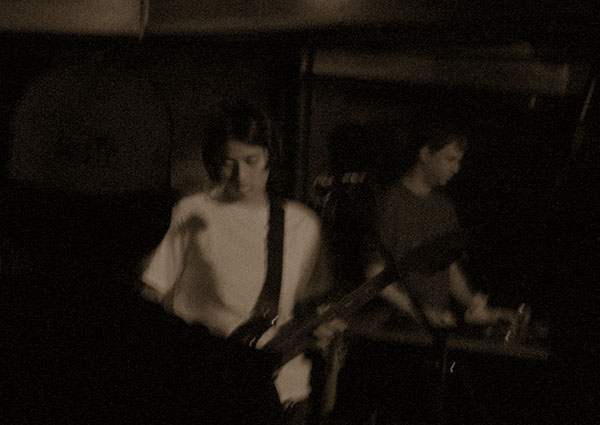 They look liked they're facing away from each other, all pissed or something, but we're actually looking at Mark through a mirror... so they're really facing toward each other!
Did I just blow your mind?
The revolution will be blogged.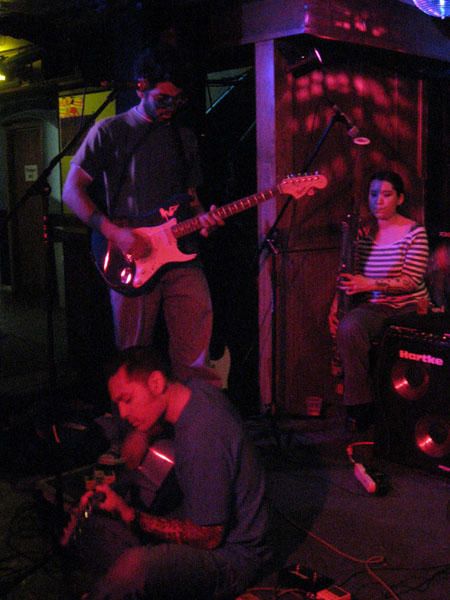 Jammin'
And, just to make sure you can't sleep tonight, here's a completely undoctored picture from the evening. :-o