Pictures from this awesome Zero 7 concert I went to Wednesday night.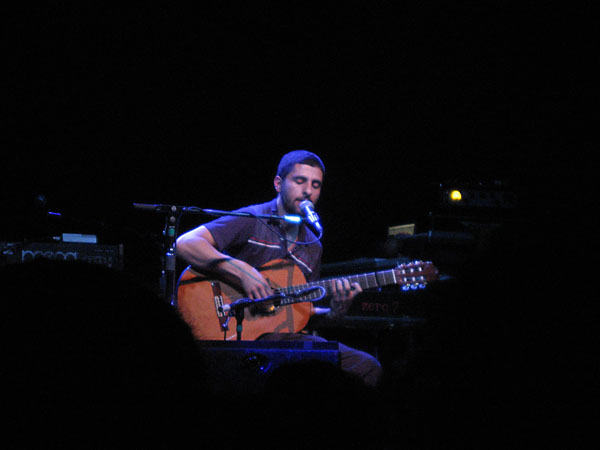 José González appears on their new album, and he opened for them as well, with an acoustic set. I must say I find him a tad bit boring most of the time, even though his guitar work can definitely be pretty cool. That's him.
And here's most of Zero 7 and their assorted guest musicians: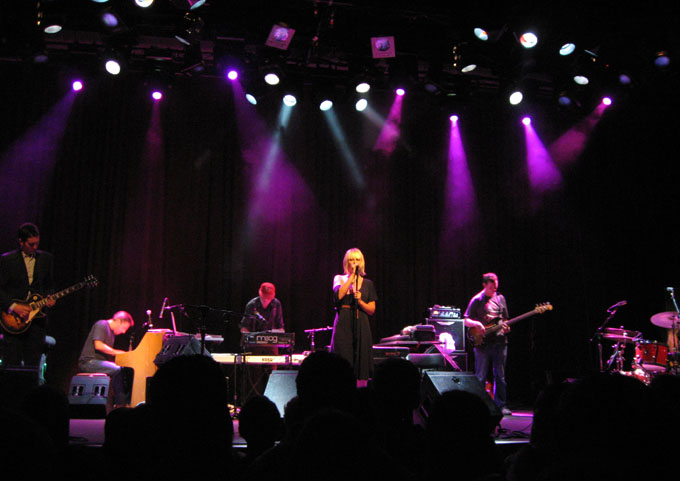 So the thing is, on their albums, they're a downtempo band, kinda mellow for the most part. You might call them "lounge music" or something.
But they really rocked it up live! They were jammin', and discoin', and it was super lively in there. Totally unexpected. And Sia, the lady singing in the picture there, was hilariously full of energy. She'd sing some song all seriously and soulfully, and then right afterward, she'd jump around all hyper! Or hug another band member! :)
Unfortunately, I could only capture the calmer moments in photograph form. I mean, I could barely get clear pictures while they weren't moving; when they were all bouncing around, all I could get were blurs. So these pictures don't remotely do justice to how fun the show was!
Okay, I have no idea what this instrument is: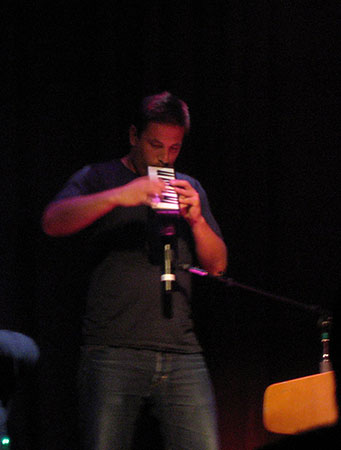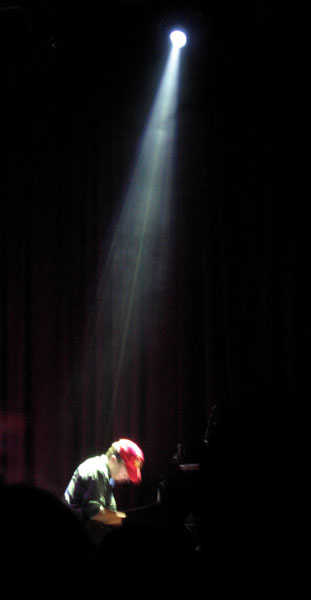 That dude in the red hat is one of the two actual core members of the band. He wore the dorkiest hat with the dorkiest suspenders. It was awesome. :)
BONUS PICTURE!
The following night, I visited my friend Guillermo's gallery opening (stencil art by him and his students), and there was some guy (not Guillermo!) playing really strange music on electronic drums while projecting the oddest puppet movie behind him. I can't say I liked it. At all. But it was interesting. :) Here are a couple of snaps from his performance:

I have no idea what his name was.