Scarab and Chess: A winning combination!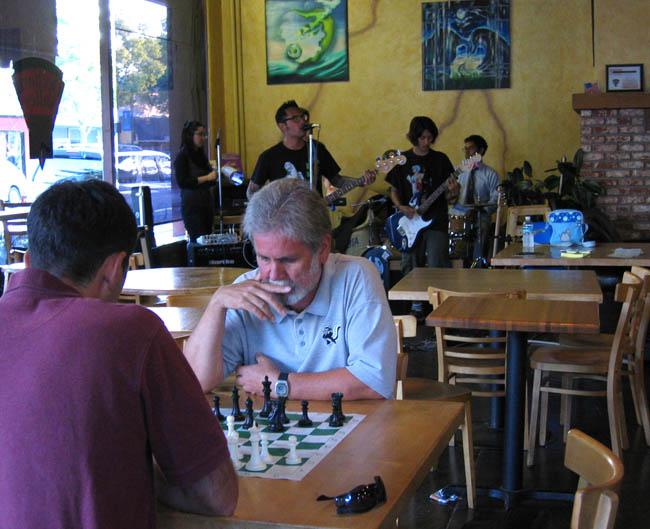 Reverse angle so you can see more of the cafe: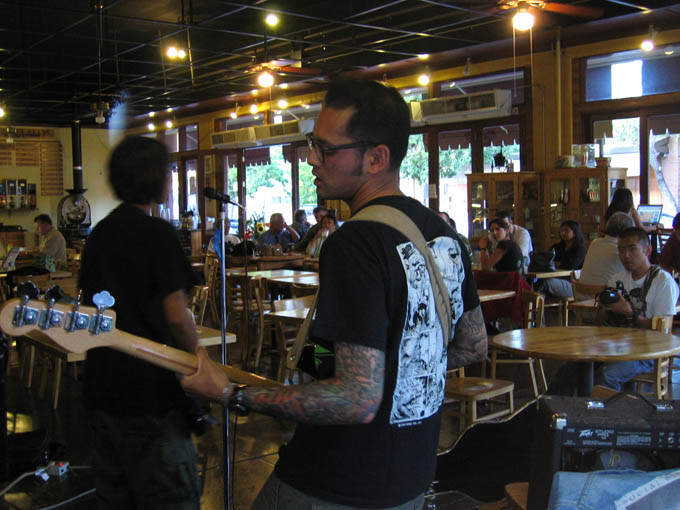 In this next shot, it looks like some sort of supernatural force is assimilating Mark's head. Perhaps he's being digitized into that Ms. Pacman machine?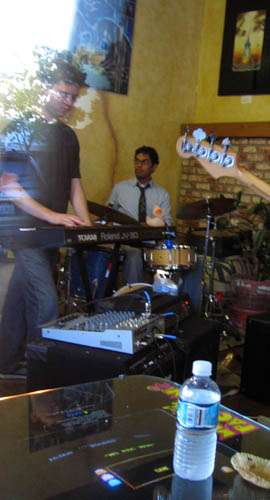 See that dude in the white shirt in the next picture? He spent the entire time sitting on the couch right next to the band, playing online poker with his headphones on. :)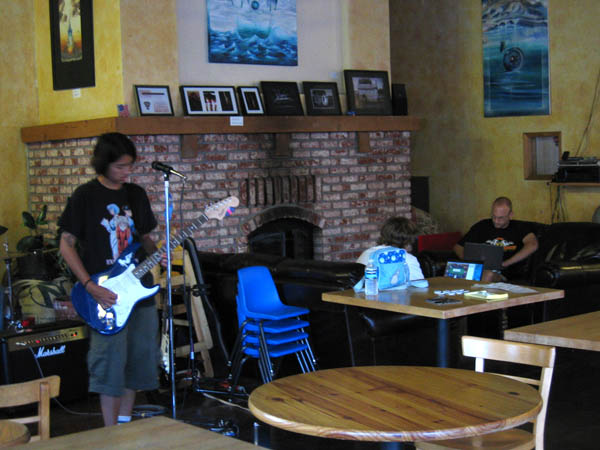 Russ has fans of all ages!