My friends' band Scarab (now with MySpace page!) played Friday night at the Li-Po Lounge in Chinatown! The bar looked all Chinesey and stuff: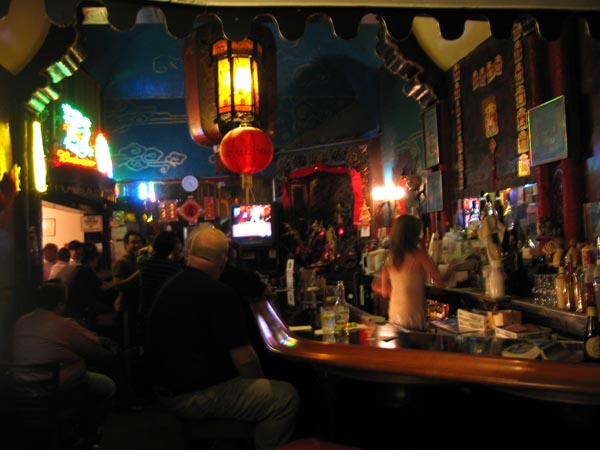 But that's not quite where they were playing. Instead, they were playing here: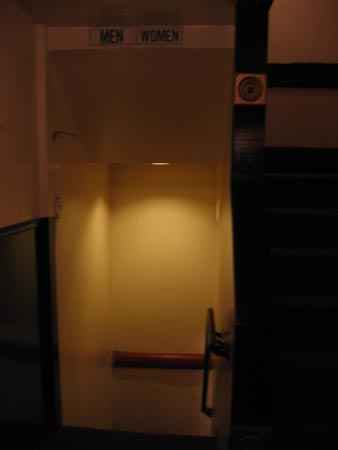 No, that's not a restroom. That's just the staircase to the basement (which is also where the restrooms are). :P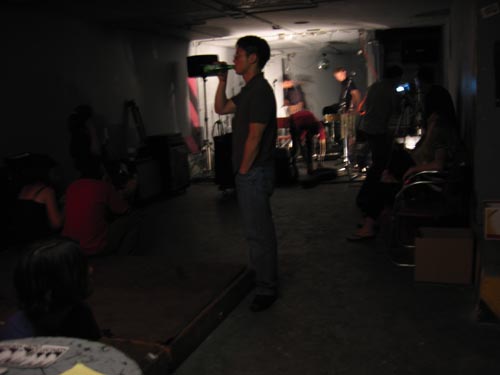 Ah, and we finally get to the basement! It doesn't get more "underground" than this!
The "lighting" consisted of a couple of lamps set up on the floor: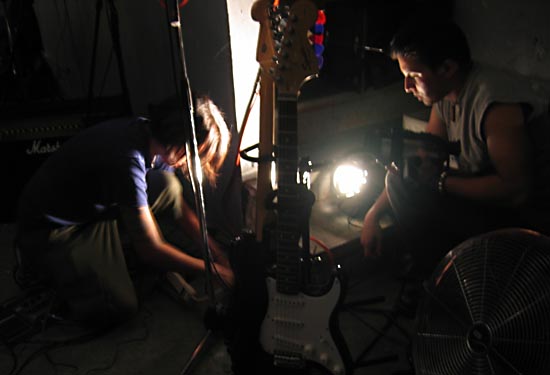 But check out the disco ball at the back of the stage: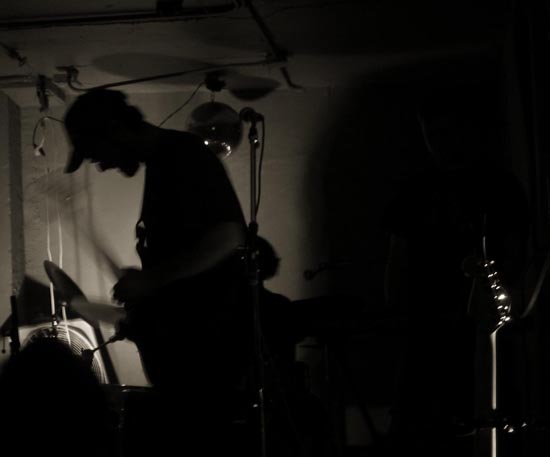 That disco ball is the only bit of decoration in the place. It totally classes up the joint! :P
This is ancient martial arts form called "flex-filming":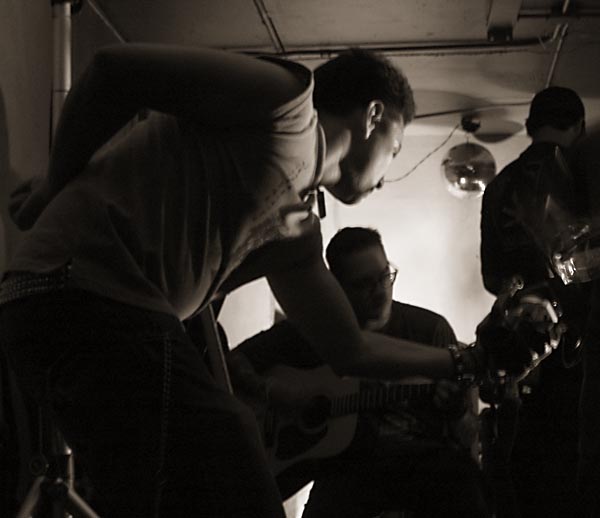 Russ looking passionate: (He's so hot! ;) )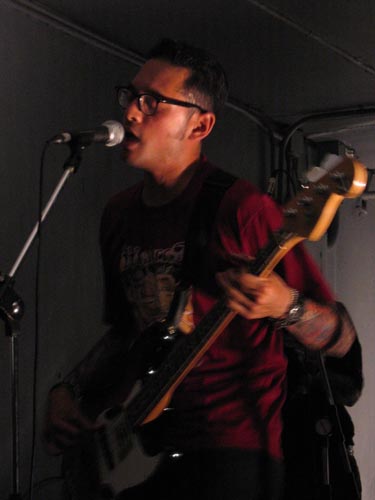 Mel looking snooty: ;)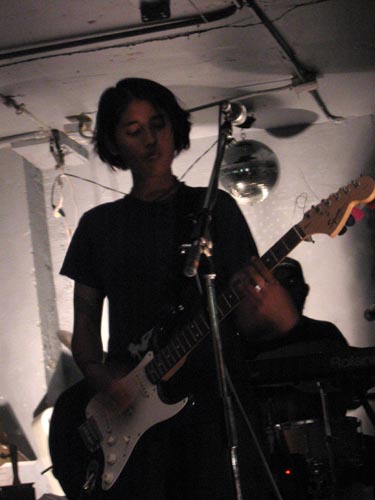 It was too dark to get good pictures of the other band members. :\
Banging away: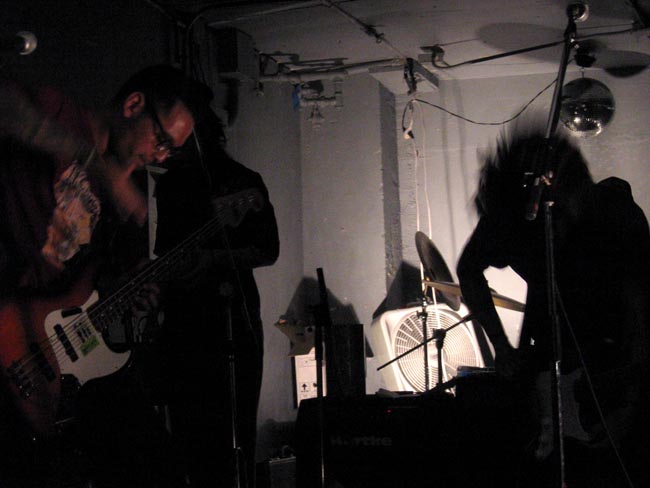 The band's awesome glass-tinting van: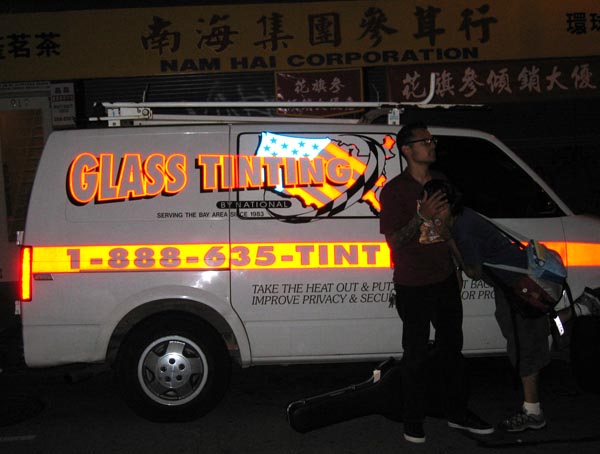 BONUS PICS!
From Scarab's second Brain Wash show a while back: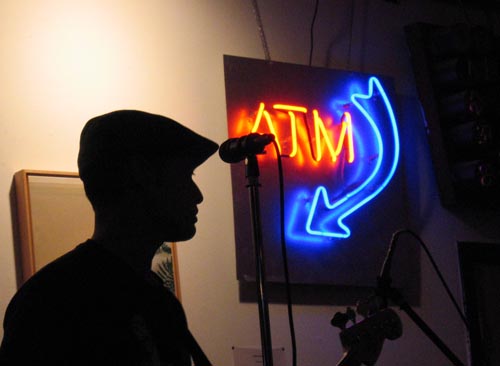 Look! Russ is an ATM! :P
Brain Wash has apparently changed their paintings since the last Scarab show there: