I'm taking a drawing class, where we're working with charcoal for now. Our first homework assignment is to pick a "concept or idea" and draw it. The teacher gave "war" as an example of an idea we could draw. :P It's a very freeform assignment. I didn't use many of the techniques from the actual class here, but it's my first personal charcoal drawing!
I picked "insignificance".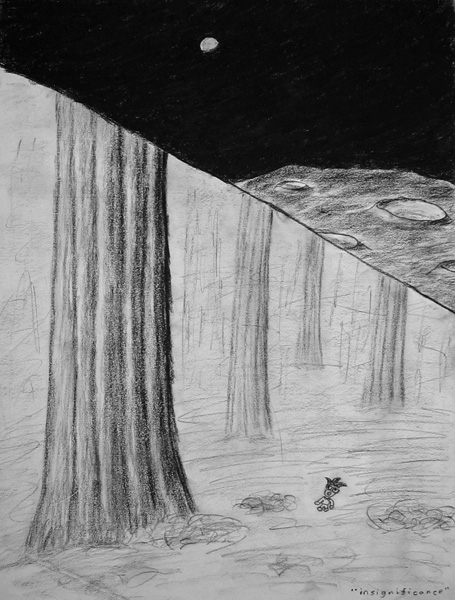 FYI, the top half was inspired by Reflections on a Mote of Dust by Carl Sagan, and the bottom half was inspired by Muir Woods.