A couple of pictures from my phone (which is why they're so blurry):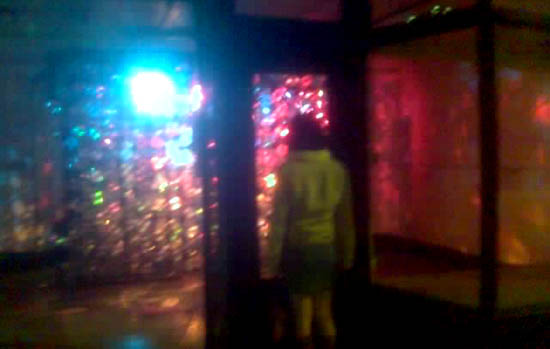 We saw this out on Clement. It's a whole bunch of CDs strung up, spinning around, with colorful lights and a curved mirror behind them. Why? I have no idea.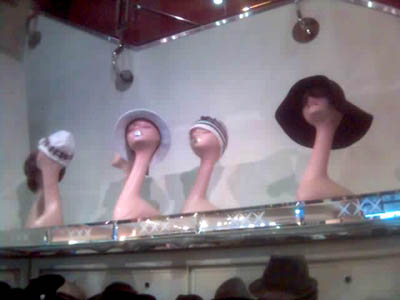 And those, I just found creepy. From Forever 21, I think.