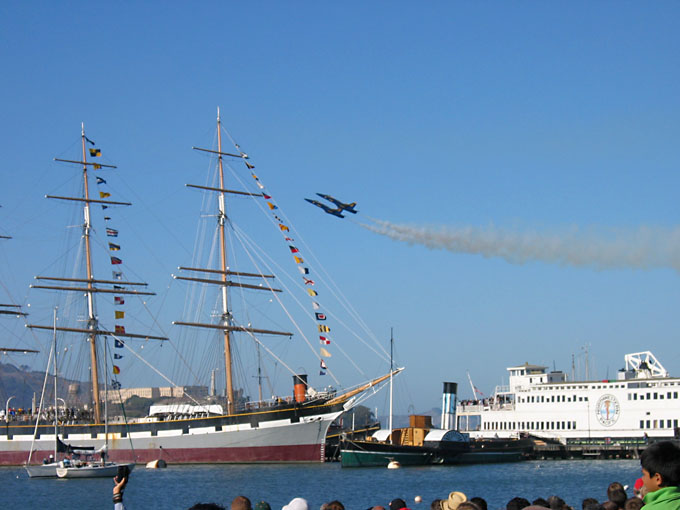 The ship is the Balclutha, which used to sail 'round the tip of Cape Horn during the Gold Rush! My strongest memory of elementary school was the night we spent on the Balclutha as a class. We weren't allowed to bring modern things like digital watches on the ship, and we learned to tie various knots and such. We even split up into groups and had to complete various tasks under time pressure, like hauling ropes in from the dock.
Unfortunately, the galley crew was really bad at it, and they kept having to redo it. We ended up having dinner at 1am! That was unheard of back in elementary school. :) Luckily, I was voted 2nd mate, so I got to eat inside with the teachers instead of out in the cold like the commoners. :P
We didn't get to bed (sleeping bags in the ship's hold) until 3 in the morning, and then I had to wake up 5 to stand watch! I think I got another couple of hours of sleep before we left in the morning. I pretty much slept through the entire next day. :)
And now, seal fight at Fisherman's Wharf!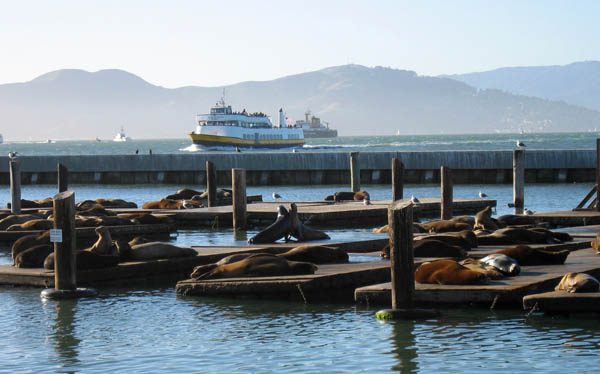 The seal on the right was knocked off into the water, but it just jumped back up for a sneak attack: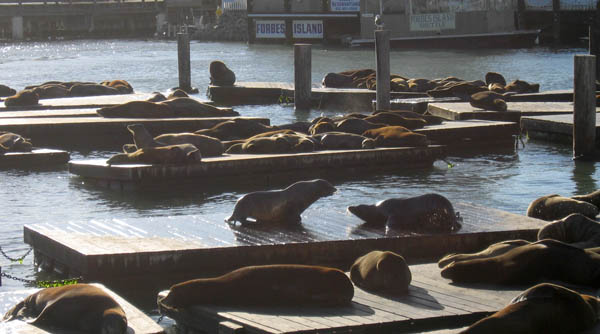 Oh, but to no avail. We have a winner!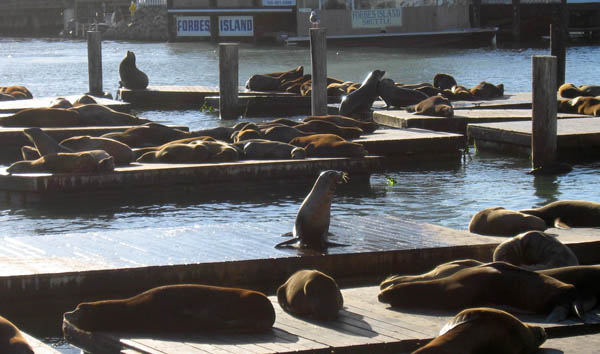 * * *
Bonus picture: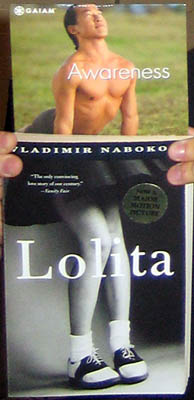 "Items Found at a Friend's House"
mixed media
2005
* * *
Okay, to cleanse your mind of that, here's another bonus picture, from nearly a year ago (November 18, 2004, apparently), behind the old Motorola building: