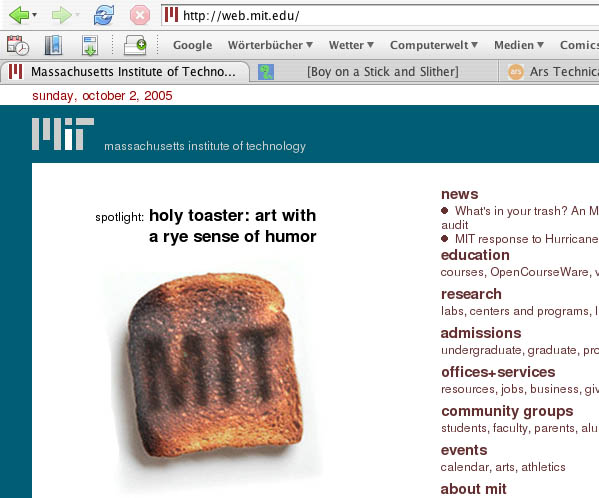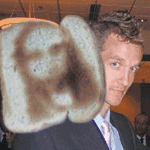 That was the MIT homepage on Sunday. Seriously! It's been changed since, since it was part of their spotlight program. That particular spotlight was on this interview with an "MIT-based artist" who "discovered" a slice of Jesus Toast. ... !!!
It was a good day for Toast.
P.S.: Why do I get the feeling this post, featuring nothing less than JESUS TOAST, will get far fewer hits and comments than my Hello Kitty Toaster post? Oh, kids today....