There's a memorial at the corner right across the street from my apartment. Apparently, a teenager was killed in a car accident on 680, and he used to live around here. Many kids have been visiting the site, adding more flowers and candles, talking to each other, all Saturday night and throughout the day Sunday. I saw one girl simply stand there, motionless, soundless, simply looking at it.
I wanted to capture the moment, but I didn't feel right taking pictures of them, so I waited until late at night when everyone had gone home to show you a few pictures of the memorial itself.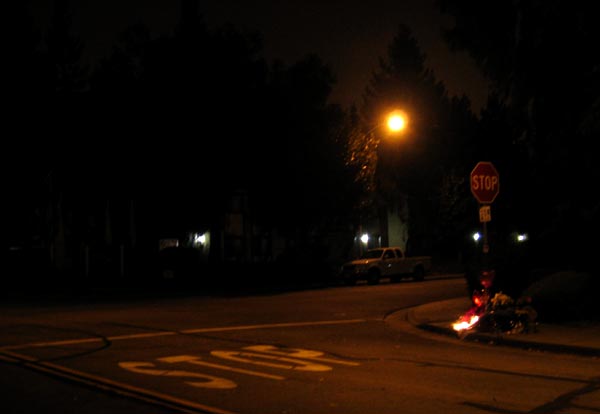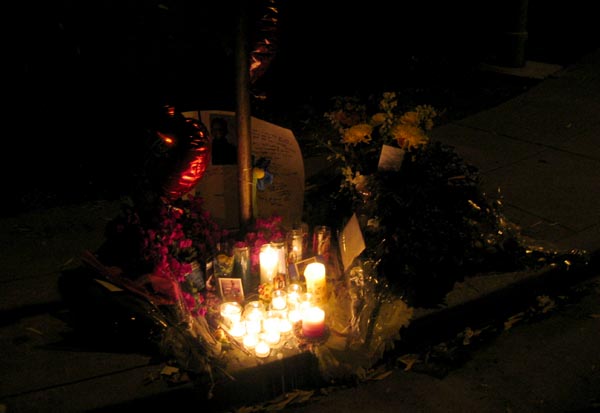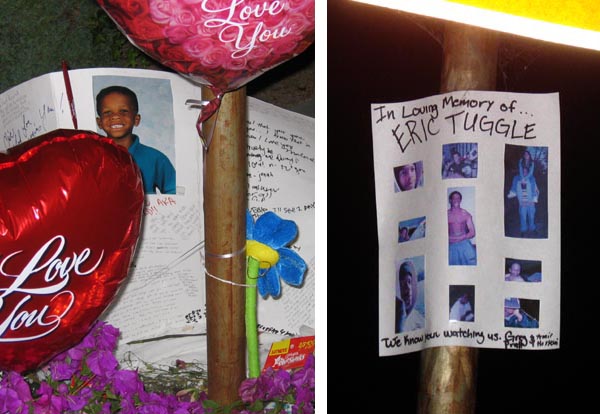 Update: His friends have been holding memorials at the same corner on the anniversary of the accident. I took another photo in 2007, two years later.