E: Oh hey. Roberts is a Harvard Law alum. HLS is going to continue its domination of the Supreme Court!
K: *sigh* When is MIT going to get the chance to dominate SCOTUS? :P
E: When they invent the computer Justice! And make all other Justices obsolete!
K: ROBOJUSTICE!
And thus the following image was born: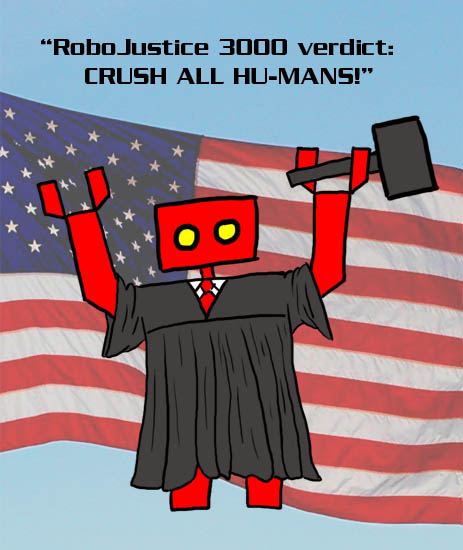 (Just my little contribution to Red Robot World Domination.)
Now the really spooky thing is that I googled "robojustice", and there were only 12 hits, but one of them was actually a 1991 article referring to Justice O'Connor!
In her dispassionate approach, she may come closest on the court to meting out justice by the book.

''RoboJustice,'' she might be called. The nation's first female justice, nominated to the high court 10 years ago today, seems almost to embody the term ''judicial restraint.''