You may have heard the "Invisible Pink Unicorn" argument against believing in God based on faith, without evidence. It goes something like this: "I could claim that there is an invisible pink unicorn, perhaps somewhere in space where we can't touch it either, and I have as much evidence for its existence as someone else might have for the existence of God. So if you can believe in God, why not believe in the Invisible Pink Unicorn?"
There's a flaw in that argument. It claims that if something can't be proved, it makes no sense to believe that it's true. This is generally very useful, of course, since history has shown that human intuition is incredibly flawed, and there's a reason we use the scientific method. Even though there are some things which you can't prove or haven't proved that are still true, the Invisible Pink Unicorn argument states that all unprovable things are equally valid. I'm not sure that's the case.
Now, personally, I have never experienced a religious vision or epiphany. If someone does experience it, though, I can see why they would choose to believe that as reality, even if it's not scientifically provable. I would still try to rule out psychological or other causes first, but I would not claim that such beliefs are inherently invalid. I still subscribe to Carl Sagan's "extraordinary claims demand extraordinary evidence", but "extraordinary evidence" for one person just might not be available to others. And thus, I don't really fully buy in to the Invisible Pink Unicorn argument any more.
* * *
The one thing I still find really amusing about the IPU, though, is how it's invisible, but also pink! Now that's deep! :) I've seen someone say that the IPU is "invisible by evidence but pink by faith". Perhaps the true believers would need to experience some event that makes them truly believe in its pinkness? (And see, that's ultimately the difference: No one has really had a religious vision about invisible pink unicorns... or so I hope.) Anyway, I decided to go about making a portrait of this. Behold: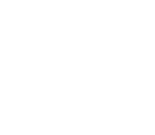 "Oh, that's just a blank square," you say. "Hardy har har. It's not that funny." But no! You would be wrong! That actually is an image of a pink unicorn, but there's an alpha channel that makes the picture completely transparent! If you open it up in an image editor with good PNG support and remove the alpha channel, you can see that the following image is in the file: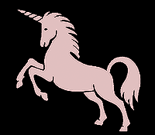 It's just normally completely transparent.
"I am speechless," you think. "Kenneth really needs to get out more." :P
One oddity is that Photoshop has crappy PNG support, if you open it up in Photoshop, all you'll be able to see is an empty image.
I'm not sure what this means. Perhaps we should seek God through Fireworks MX or GraphicConverter, but Photoshop is the path to heresy? :P
P.S.: I originally copied the unicorn image from this page and made it pink; I didn't draw it myself.