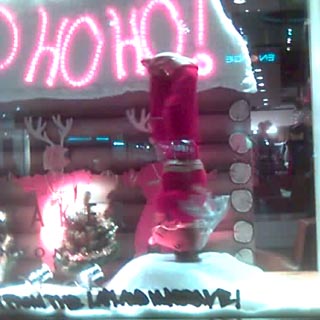 I sent a new batch of pictures to myself from my phone.
To your right is a breakdancing reindeer. It kept spinning 'round and 'round on its head. :) I'm not sure how it deals with the antler situation.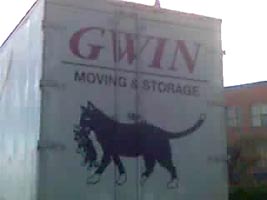 I like this moving company's logo. :P
Below is a Chinese guardian lion in a color that's oh so very very wrong.