Time for another edition of the Lu Report Retrospective.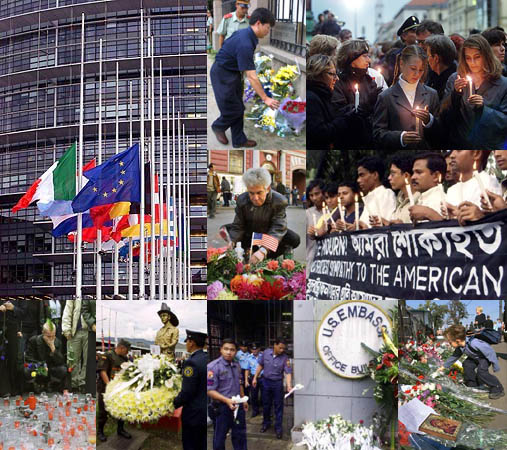 EU Headquarters - Beijing, China - Munich, Germany
St. Petersburg, Russia - Dhaka, Bangladesh
Berlin, Germany - Medellín, Colombia - Manila, Philippines - Moscow, Russia
Remember how much support we got from all around the world right after September 11? Seems like so long ago, doesn't it?
From: kenlu@mit.edu
Subject: Interview with Rep of Northern Alliance
Date: September 17, 2001

Here's a CNN interview with the representative to the UN from the
Northern Alliance (the group fighting the Taliban in Afghanistan whose
military leader was assassinated two days before the bombing):

http://www.cnn.com/2001/WORLD/asiapcf/central/09/16/gen.afghan.
ambassador.cnna/index.html

Keep in mind, btw, that he's clearly not unbiased. :)