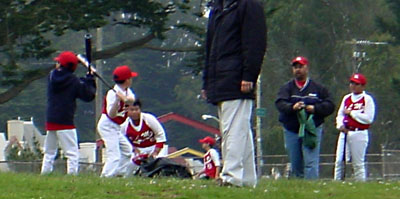 I saw some Little League players warming up for a game, and it reminded me of this photo I took in Panama. Look! They have uniforms and everything! It may sound cheesy, but it reminded me of how lucky we are.
(Well, maybe not me, personally... When I was in elementary school, my friends and I played baseball all the time. (We used a tennis ball, but we had aluminum bats and baseball gloves.) We dreamed of playing in the Little League, but our school didn't have that. Oh well.)
Another interesting thing about this photo was how awkward I felt taking it. Even though they were playing in a public park, I didn't want to seem like some freak or something. :P Now that I've started taking some photos of random stuff, I've become conscious of how uncomfortable some people feel about having their pictures taken by strangers.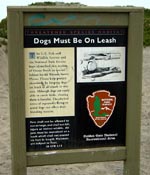 This sign was by San Francisco's Ocean Beach. I found it really interesting. Click to expand and read.
I missed Ocean Beach and its overcastness. :)
Finally, we have this rather inexplicable billboard: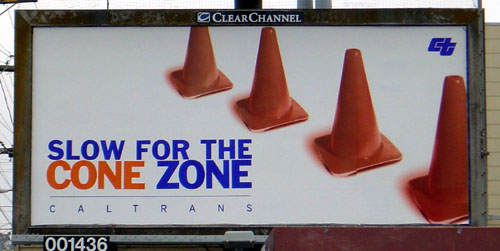 Caltrans is the California Department of Transportation, for those who don't know. But a public service ad about construction zones? And with such a funky catch phrase?