The Blue Angels were pretty darn cool: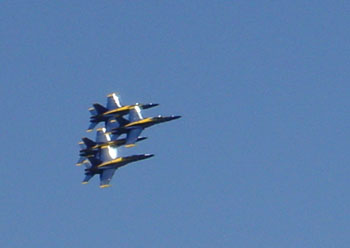 On the road outside Patrick Air Force Base: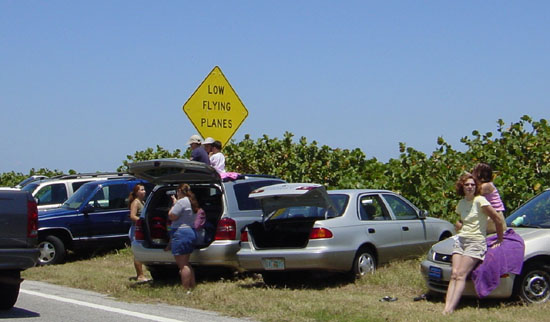 Now take a look at this: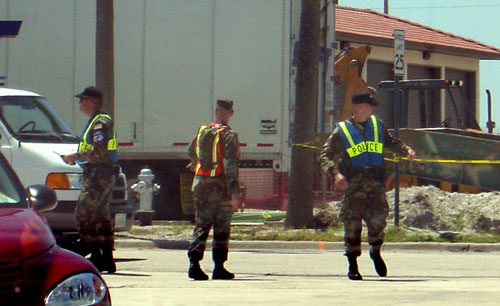 It's camouflage.... covered in DayGlo!
Camouflage... DayGlo!
Camouflage .............. DayGlo!
I found that very amusing.
From Orlando International Airport: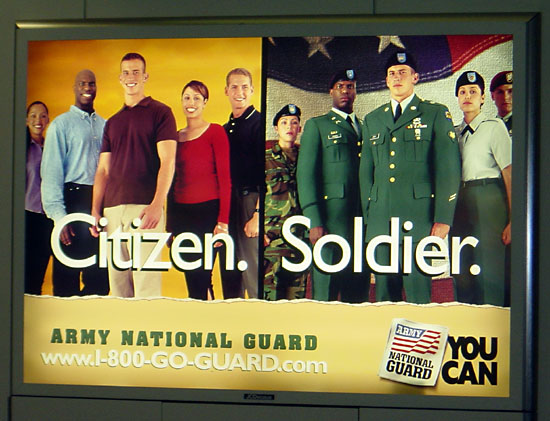 Note how these people are smiling when they're citizens and no longer smiling when they're soldiers. :P
From the tour bus at Kennedy Space Center: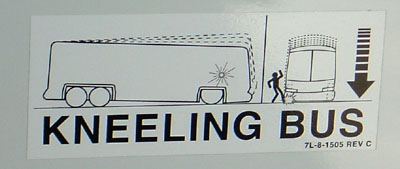 Oh, how I love warning signs. :)
The following are from Panama.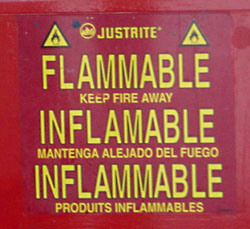 Why oh why did this sign have to be in three different languages? Is anyone on this planet really going to understand one of those three big words but not the other two?! (Especially since they could just as easily have used "Inflammable" for the English version as well!)
No comment on this one: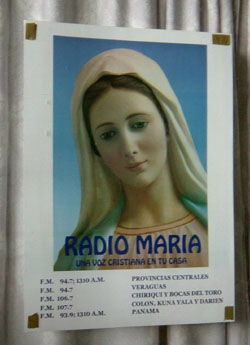 From just outside Jenny's house:
A neighborhood kid playing baseball with a stick: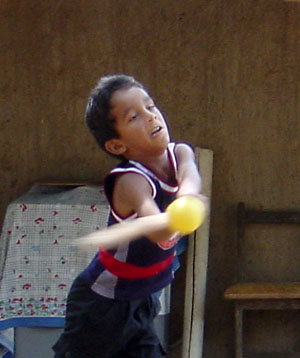 And finally, look what's invaded Panama! This is from a country fair I went to. I might also note that there were no Chinese people at the stand this sign pointed to: